How will you add water to the garden? Well, it's simple and does not require a hefty amount and time. A garden is a beautiful landscape with an ample amount of greenery which manifolds if it contains a water feature like a fountain, a small pond, etc.
So, considering a common man's budget, this article explains ways of adding a water feature to your garden.
Simple Ideas To Add Water To The Garden
Create A Small Pool To Add Feature to the Garden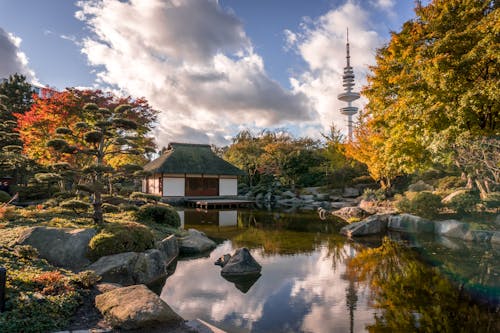 If you are thinking that including water in the garden is a considerable investment, you are totally in a misconception. If you have adequate space, you can create a tiny pool that would reflect the marvelous beauty of the skies, clouds, and birds. The sound of moving water can even create a calming effect on a hot summer day.
Make A Fountain From Scratch To Add Water to the Garden
Apart from creating a small pool, you can also build a water feature with the help of a watertight vessel such as kettle, glazed pots, urns, or stone troughs. Yes, creating impeccable fountains with such available options can give out a distinctive glow to your garden.
Pebble It Up With Stones To Add Water to the Garden
If you are fond of antique, pick up an old carved stone or concrete fountains that are readily available in galleries and shops. But you can even make it on your own with a small investment of time and money. You can buy an aquarium pump and collect sand pebbles to create one. All you have to do it fit the pump and place pebbles all around it, stacking all of them vertically in an upward direction. In the long run, glue them up with a water-insoluble adhesive.
Benefits Of Adding A Water Feature In To Garden
It Connects You More With Nature
Nature is the best way to cure your mind, body, and soul. Imagine coming back from work and hearing the peaceful symphony of water flowing through the basins and fountains.
In addition, imagine birds chirping and dragonflies luring around the added feature of in your backyard! All these encounters will take you closer to nature and its beauty. You will feel calm and blessed with the environment around you.
Your Garden Has An Extra Element
When you accurately place your water feature, you add an extra element that is soothing to your eyes. For additional water sound and motion, you can add a bubbler to the water feature. Even a small pump can help with the flowing water.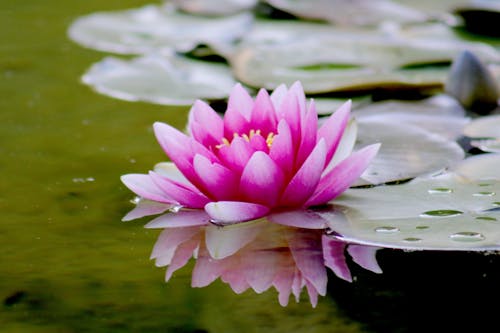 A Beautifully Designed Feature Add Oomph Factor
If you have ever dreamed about having a picture-perfect garden, then adding a water feature is a must. Its design and architecture will add that oomph factor, plus, if you have used some other elements like glass balls or reflecting mirrors, then every guest coming to your place will ga-ga about your place everywhere they go.
Having a dreamy garden is everyone's dream. However, maintaining it to its best is. Well, you can simply do it by adding a water feature to it.